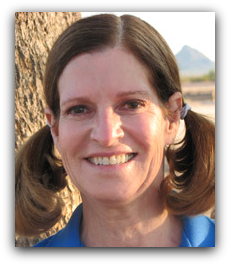 Leslie was born and raised in Southern California and has lived in Arizona since 1992. She wasn't exposed to shooting growing up, but after being assaulted in a parking lot several years ago, Leslie began feeling unsafe and vulnerable in her car and at home.

Leslie started taking handgun classes and immediately felt a tremendous sense of empowerment and security. The lessons she learned were invaluable. Joining AWSA, Leslie continued to hone her basic and tactical skills, becoming confident she could protect herself, should the need arise.

The women in AWSA were so much fun, had all levels of expertise, and made her feel welcome. Leslie became Certified in several NRA disciplines; Basic Pistol, Personal Protection in the Home and Home Firearm Safety.

"I absolutely love being a handgun instructor, and find it especially rewarding to empower women."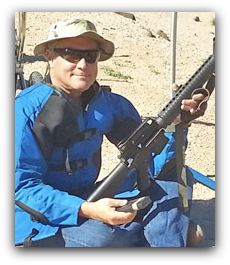 Dave is an NRA certified, rifle instructor. He has been teaching with the AWSA since September, 2007 and has enjoyed every moment, fulfilling his goal of passing along safe, rifle handling and shooting skills.

"For the past 40 years, I've shot recreationally and competitively for 20 of those years. I compete in High Power and 50BMG 1000yd. Benchrest, Small Bore and High Power Rifle Silhouette as well as Service Rifle matches."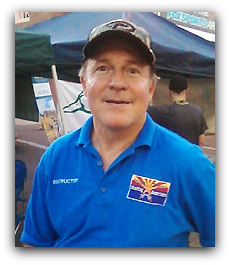 Brian's love of guns started at age 13 and over the next 45 or so years, he has added much to his accomplishments.

"The man in the garage" as Patsy his wife calls him, spends hours reloading for the many competitive shooting matches that Brian competes in. National shooting organization matches such as USPSA, IDPA, ICORE, as well as shot gun trap and skeet, earned him 4th place in the state of Arizona 3years ago for IDPA.

Brian's explanations, knowledge and patience have taught the women so many valuable lessons in fun and real life. "Over the past 13 years I have used my experience and have designed and built shooting scenarios for the women of AWSA."